The summer flowers are in bloom, the kids are back in school, & Labor Day is upon us which means we are on the home stretch of another beautiful Illinois Summer.
This time of the year reminds me to be grateful for the opportunities I get to engage with residents, neighbors, and workers of our region.
This Month with Amy will cover my activities across the district and some important upcoming events, like the Senior Health Fair with State Senator Seth Lewis on Wednesday, September 13th at 10AM.
As always, questions and requests for assistance can be directed to my district office at 331-218-4182
– Amy Grant | 47th District State Representative
---
Addressing the concern of rising insulin prices that have impacted many Illinois families, I co-sponsored legislation ensuring more affordable access to insulin. Recently signed into law, House Bill 2189 limits the monthly price of insulin to only $35.
The passage of a measure such as this recognizes the life-saving importance of insulin for individuals with diabetes. Through a special discount program initiated by this law, qualified diabetics will now be able to save money and avoid financial strain when they acquire their monthly insulin doses.
Adding to this, I also supported House Bill 3639 which focuses on the price of EpiPens. With the intent to assist families grappling with severe allergies, this newly signed law ensures that the price for a twin-pack of medically necessary epinephrine injectors will not surpass $60.
Through our commitment to the well-being of our residents, many more families can breathe a little easier knowing they won't be financially burdened while trying to maintain their health.
---
Rep Grant to Host Senior Health Fair

State Senator Seth Lewis (R-Bartlett) and State Representative Amy Grant (R-Wheaton) are partnering on September 13 for a free Senior Health Fair in Wheaton.
Rep. Grant's Senior Health Fair
Wednesday, September 13
10:00 AM – 12:00 Noon
Wheaton Community Center
1777 South Blanchard
Wheaton, IL
Participants include (the list may grow as additional vendors are added): Alto of Wheaton (retirement community), Anthem Memory Care, BrightStar Care Central DuPage (home health), CaptionCall, ComEd, ComForCare Home Care (homme health care) The Citizens Utility Board (CUB), DuPage County Health Department, DuPage County Recorder, DuPage County Sheriff's Office, DuPage County State's Attorney's Office, DuPage County Veterans Assistance Commission, DuPage County Senior Services, DuPage Senior Citizens Council/Meals on Wheels, Ensign Partners, ESSE Adult Day Services, Sherry Schwab, Harmony Care Services, Home Health, Inc., Metropolitan Family Services, Midwest Asian Health, Neuragenex Pain Management Clinic, Northwestern Medicine Central DuPage Hospital, Office of the Attorney General, Office of the Comptroller, Office of the Secretary of State, Office of the Treasurer, PACE, Prairie State Legal, Premier Medicare Benefits, Pure Chiropractic, Smartian Senior Care, Senior Solutions, Spectrios Institute, United Insurance Services/Blue Cross, United Healthcare, Venturi & Associates, Visiting Angels, Walgreens, Wheaton Park District, Peoples Resource Center, DuPage County Care Center (long term care center), and Meridian Health.
---
BACK TO SCHOOL TIME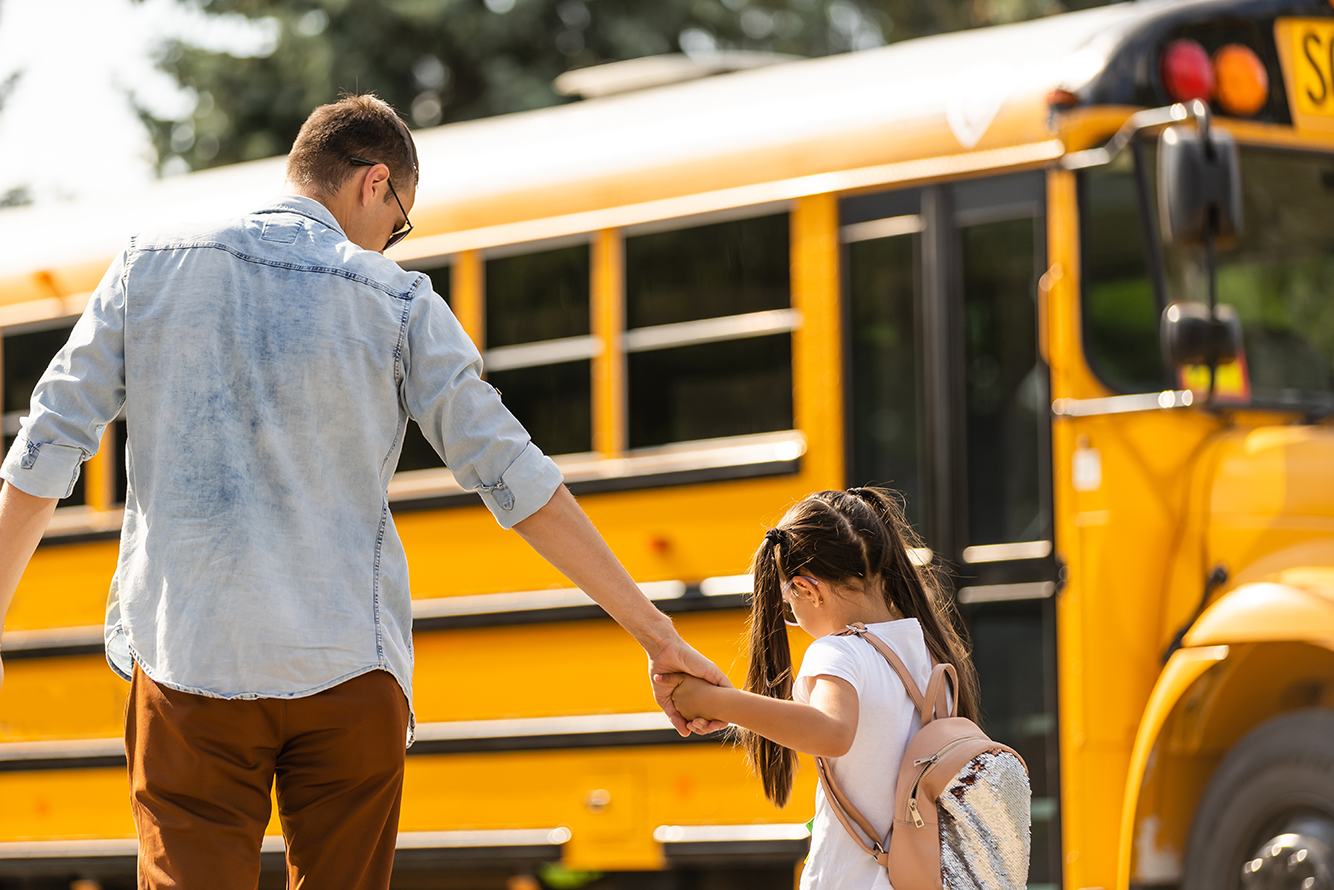 As summer draws to a close and children start heading back to school, family life can get pretty hectic. It's important to remember – and share with your children – some key tips that will help keep them safe and healthy throughout the school year.
Click here for back to school safety tips…
Nominate a teacher to be "Teacher of the Year"

---
CORRUPTION UPDATES
Former Madigan Top Aide Found Guilty
Tim Mapes, the former chief aide to longtime Democrat House Speaker Michael Madigan, was found guilty of lying to a federal grand jury in an attempt to protect his longtime boss from an expansive political corruption investigation.
The conviction of Tim Mapes on perjury and obstruction of justice charges underscores the seriousness of the situation unfolding in our state's politics. It's a clear demonstration of the need for transparency, accountability, and a commitment to the truth.
Mapes' association with Madigan spanned decades, during which he was known for his significant influence in passing legislation and his adeptness at maneuvering behind the political scenes. The recent trial, held in U.S. District Judge John Kness' courtroom, unveiled layers of political intrigue and ultimately led to Mapes facing up to 20 years in prison on the obstruction count and an additional maximum of five years for perjury.
Rep. Grant commended the efforts of acting U.S. Attorney Morris Pasqual who said in a statement, "This conviction should stand as a clear message to witnesses who choose to violate their oath to tell the truth before a grand jury that they will be held accountable."
Beware of Scammers
Illinois ranks in the top ten of the most financially scammed states according to new data by the Federal Trade Commission. Remember: Never give your personal or financial information in response to a request that you didn't expect, resist the pressure to act immediately, and stop and talk to someone you trust before you take any action.
---
I was honored to present a certificate to the Indian Community Outreach Organization for their work enhancing the relationship between the Indian Community and the State of Illinois.
Last month's India Day Celebration marked the organization's 10th Anniversary with many more years yet to come!
Oh – and what a beautiful rendition of the National Anthem!!!
---
NEW HELPLINE
Do you ever need help but aren't exactly sure where to go? Then 2-1-1 DuPage is the resource for you.
The new helpline for the county can help residents find what their looking for in a quick and easy way.
The hotline and website can help with some of the following:
Housing and Utility Help; Transportation; Disaster Services; Legal & Public Safety; Health Wellness & Dental; Mental Health; Individual & Family Support; Income & Employment Resources; Education; Veterans; Persons with Disabilities; and Consumer Protection.
Visit the website and check it out for yourself! Home (211dupage.gov)
---
Appointments now required at the DMV
In an effort to improve customer service and eliminate the unpredictability of wait times at Illinois DMVs, the Secretary of State will begin implementing a Skip-the-Line program starting September 1.
The Skip-the-Line program includes:
Simplified Online Services including renewing their driver's license or ID card and license plate sticker online.
Appointment Scheduling including requiring to make appointments for in-person visits at 44 of the busiest DMVs including all Chicago and suburban locations and some central and downstate DMVs for those seeking REAL ID, driver's license and ID card services, and in-car driving tests.
Those seeking vehicle-related services, such as title and registration or renewing their license plate sticker, do not need to make an appointment and can just walk in.
Illinoisans may visit ilsos.gov or call (844) 817-4649 to schedule an appointment.
---
State Representative Amy Grant, is currently in her 3rd term as State Representative for House District 47 where she serves on the following committees: Adoption & Child Welfare, Elementary & Secondary Education: Administration, Licensing. & Charter Schools; Foster Care Placement Subcommittee, Housing, Judiciary – Criminal, Juvenile Justice and System Involved Youth Subcommittee; and Mental Health & Addiction Committee. The 47th district is made up of several communities in DuPage County, including Naperville, Warrenville, Glen Ellyn, Wheaton, Lisle, Carol Stream, Bartlett, West Chicago, Winfield, and Wayne.
I look forward to hearing from you!
Best,